The worst Aghanim's Scepters for Supports in Dota 2
Worst Aghanims for Supports in Dota 2
This tier is only for lulz, because I cannot imagine a gaming situation when Aghanim's Scepter for these heroes will be better than any other supportive item. If you will build one of these items your progress in Dota 2 MMR boosting will definitely fall down 😀
Oracle;
Lich;
Bane;
Spirit Breaker;
Winter Wyvern.
Oracle – Endless purifying Flames
Aghanim upgrade: Cooldown of Purifying Flames reduced.
Oracle's Aghanim increases his damaging potential and outgoing healing, but in the past, I love to build this item spam it to the low-hp Huskar, that was almost immune to the magic damage. But with the rework of the Huskar passive, it item become literally useless.
Pure waste of 4200 gold that does not provide any additional options to the hero who needs some escaping tools.
Lich – Chain Frost of Infinity
Aghanim upgrade: Chain Frost will continuously jump between targets. Cooldown of the ultimate decreased, while the damage increased.
In theory, this ultimate is looking incredibly strong, but in practice remember at least 4 moments when your ultimate jumped at least half of the jumps.
The only three options when you could build to Lich an Aghanim is when you have next heroes in your team and you sure that they could catch enough players:
Enigma;
Magnus;
Dark Seer.
Bane – Pure damage
Aghanim upgrade: Brain Sap has a 1,5-sec cooldown, decreased cast point and now it pierces Spell Immunity.
Unlike Oracle's case, this really could be useful in some situations when you trying to climb to some core position. But it is still an extremely expensive item that cannot be bought by every Bane support. Never forget your only job as support – Disable one most impactful hero in teamfight.
And without proper items you cannot do this, so you need to focus on Glimmer's Cape or Aether Lens, that means that you will never have a chance to buy Aghanim's Scepter.
Spirit Breaker – AoE ultimate
Aghanim upgrade: Increases Greater Bash cast range, decreases cooldown and now it hit all enemies around the initial target.
The very idea of this Ahganim is extremely interesting, but the situations when this item could be useful are pretty rare.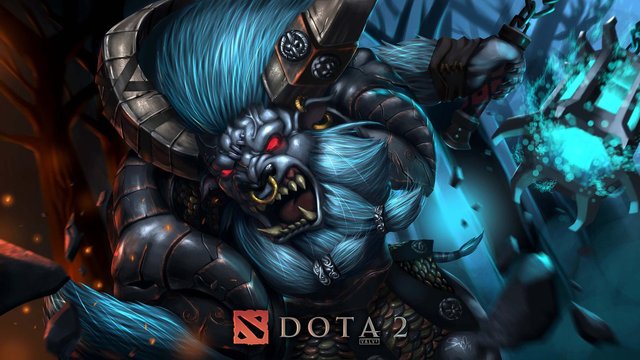 And remember that this is not a cheap item, so buying some additional defensive artifacts have much higher priority, to give to a Spirit Breaker some time to cast a second Charge of Darkness during the teamfight.
Winter Wyvern – The age of Arctic Burn
Aghanim upgrade: Arctic Burn is now a toggle ability, that drains 30 mana per second why Winter Wyvern is flying. The limit on a number of attacks is removed.
This is one of the best options that you could build on Winter Wyvern on 3rd position, but for support Wyvern it is not providing enough pros to be considered as a good artifact.
Blink Dagger or Force Staff might be a lot more impactful, giving you a chance to catch an important enemy in your ultimate!